Financing Your Automotive Equipment Has Never Been Easier
Financing your auto shop equipment purchase has never been easier with our very brief and simple application. And most customers are approved very quickly. Our financing partners not only offer extremely competitive rates, but can also get lower credit score customers approved where others cannot. So whether you're just buying just a single car lift, or outfitting an entire 6 bay garage, we can set you up. Qualifying applicants can get programs with no payments for 90 days, or even 0% interest programs for up to 6 months as well.
We have several options for financing, including 0% interest options. Just click on the banner below to view more details about the popular 6 months, 0 % interest program through PayPal Credit -

For business customers, just check out these finer points of financing below, and then click on the link to fill out our brief application below.


Financing Options - (for Qualified Applicants) -
Bad Credit
No Credit
Bill Me Later
0 % Programs For Up To 6 Months
No Payments For 90 Days
Business Financing
Individual / Personal
Approval in Minutes
Call Us For Details On Each Option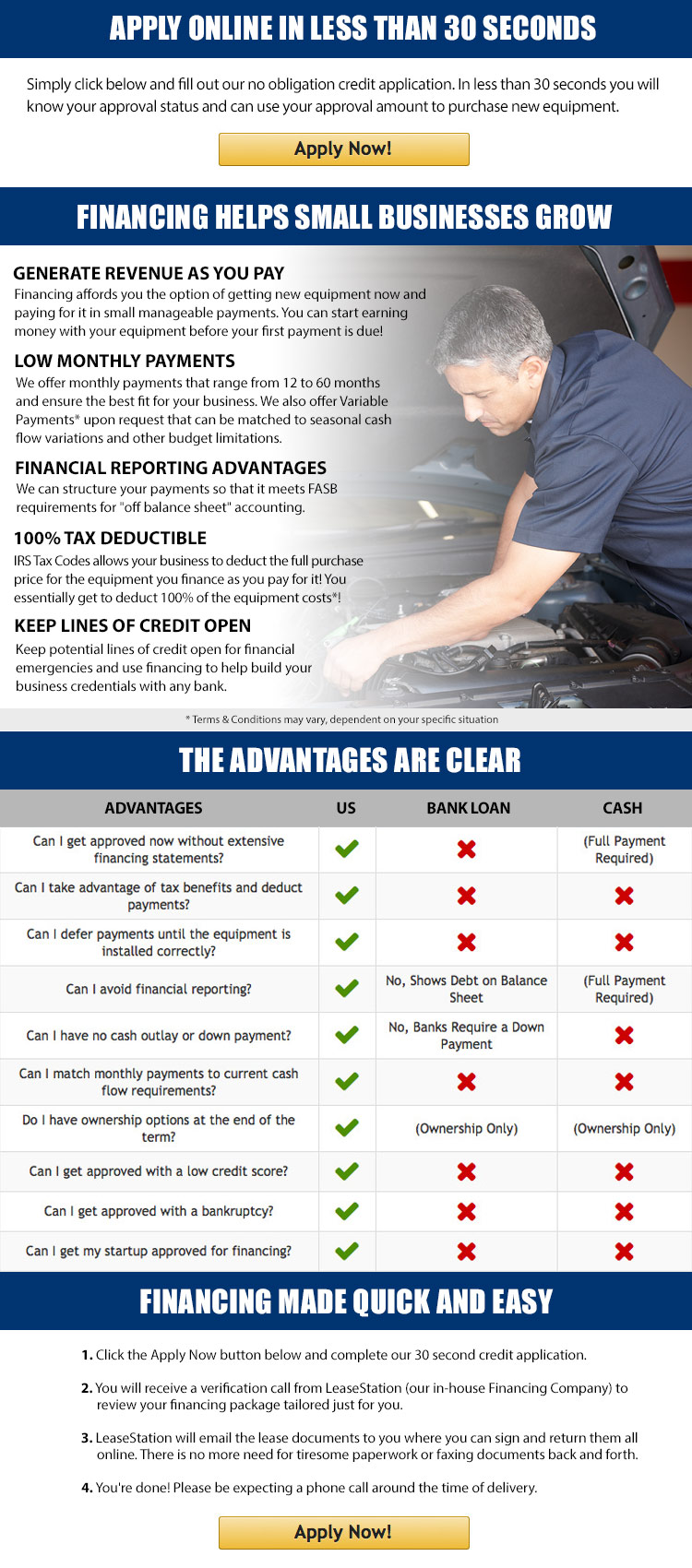 "I told you I would forward a few pics for you when the lift was up.... so here they are. I have just enough room to squeeze my truck underneath. This gives me the extra space I needed. Thanks a lot."

Dan Ryan
Baldwin, NY

When you need that extra space in your garage, you can always turn to ASEDeals. We've got a wide variety of car hoists that meet almost any home garage owner's needs as well as car collectors and even parking facilities.
As you can see by this customer's picture, you can fit these into some pretty tight situations if needed. If you're not sure if you have enough ceiling height overhead, contact us. If you need advice on which lift to choose, based on your specific application, give us a call. We have over 20 years of experience in the automotive shop equipment industry. We'll set you up with the right one for you.
Dan Ryan