Financing Your Automotive Equipment Has Never Been Easier
Financing your auto shop equipment purchase has never been easier with our very brief and simple application. And most customers are approved very quickly. Our financing partners not only offer extremely competitive rates, but can also get lower credit score customers approved where others cannot. So whether you're just buying just a single car lift, or outfitting an entire 6 bay garage, we can set you up. Qualifying applicants can get programs with no payments for 90 days, or even 0% interest programs for up to 12 months as well.
We have several options for personal financing, including 0% interest options.
For business customers, just check out these finer points of financing below, and then click on the link to fill out our brief application below.


Financing Options - (for Qualified Applicants) -
Bad Credit
No Credit
Bill Me Later
0 % Programs For Up To 12 Months
No Payments For 90 Days
Business Financing
Individual / Personal
Approval in Minutes
Call Us For Details On Each Option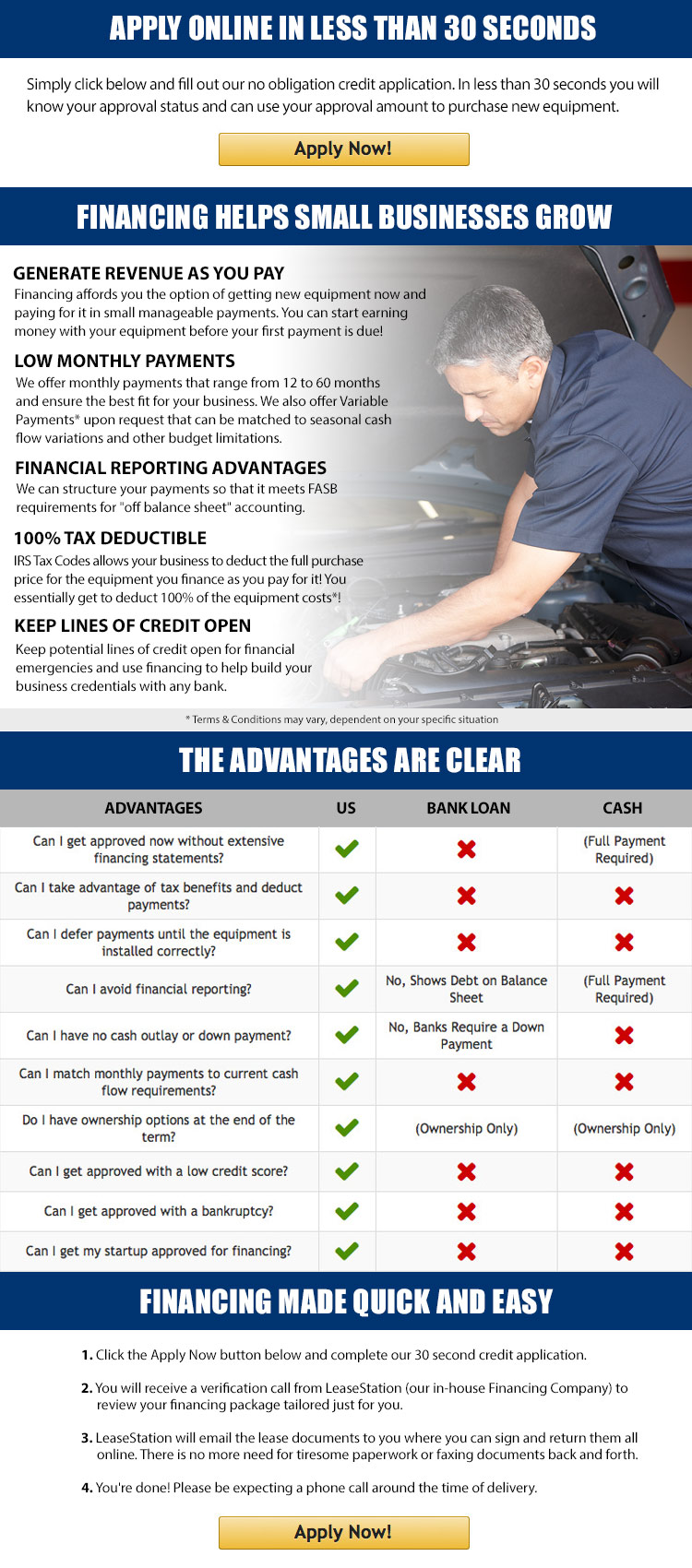 "I have attached a picture of the lift with one of my cars on it. I am sure I will love it!! Thanks again for all of your help."

We see some very nice home / hobby garages as you can imagine. Customers send in pictures all the time. This is a very nice set up with the checkerboard flooring and walkway down the middle. The cars aren't bad either. We love these kinds of shots, but we also appreciate the simpler garages that a typical grease monkey might have with dirty concrete floors and unfinished walls. It's not necessarily about the garage anyway. It's about getting out in there and being able to service or store the cars. We all can relate to that.
Steve Smith
Manchester, MD