Financing Your Automotive Equipment Has Never Been Easier
Financing your auto shop equipment purchase has never been easier with our very brief and simple application. And most customers are approved very quickly. Our financing partners not only offer extremely competitive rates, but can also get lower credit score customers approved where others cannot. So whether you're just buying just a single car lift, or outfitting an entire 6 bay garage, we can set you up. Qualifying applicants can get programs with no payments for 90 days, or even 0% interest programs for up to 6 months as well.
We have several options for financing, including 0% interest options. Just click on the banner below to view more details about the popular 6 months, 0 % interest program through PayPal Credit -

For business customers, just check out these finer points of financing below, and then click on the link to fill out our brief application below.


Financing Options - (for Qualified Applicants) -
Bad Credit
No Credit
Bill Me Later
0 % Programs For 3 months or Up To 6 Months - (for qualifying applicants)
No Payments For 90 Days
Business Financing
Individual / Personal
Approval in Minutes
Call Us For Details On Each Option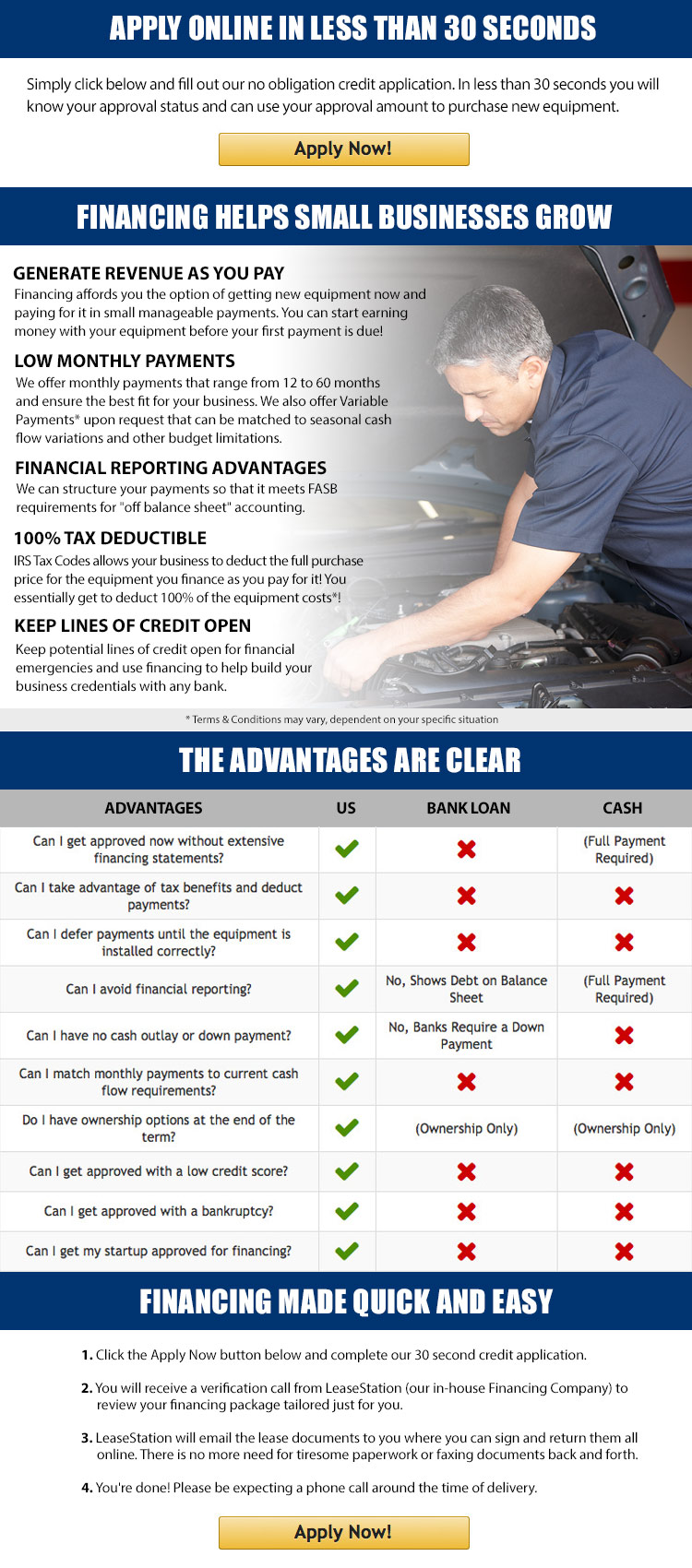 "The P6-F Pit Lifts have been a very useful tool for us for 11 years now. We haven't had any trouble with the lifts other than regular wear and tear. That's why we just purchased another one. Thanks for everything."

It's all about productivity. Lube shops across the globe have been using the BendPak pits lift to service cars in their bays quickly and efficiently. That's what these hoists are all about, speedy service. After all, time is money. The faster your technician can service an automobile, the more vehicles you can service per day. The P-6 is the surface mount model. The P6-F is the flush mount model, for those situations where you want the hoist flush with the floor.
Joe Raymond
LTM Auto Repair, Pontiac, MI