Financing Your Automotive Equipment Has Never Been Easier
Financing your auto shop equipment purchase has never been easier with our very brief and simple application. And most customers are approved very quickly. Our financing partners not only offer extremely competitive rates, but can also get lower credit score customers approved where others cannot. So whether you're just buying just a single car lift, or outfitting an entire 6 bay garage, we can set you up. Qualifying applicants can get programs with no payments for 90 days, or even 0% interest programs for up to 6 months as well.
We have several options for financing, including 0% interest options. Just click on the banner below to view more details about the popular 6 months, 0 % interest program through PayPal Credit -

For business customers, just check out these finer points of financing below, and then click on the link to fill out our brief application below.


Financing Options - (for Qualified Applicants) -
Bad Credit
No Credit
Bill Me Later
0 % Programs For Up To 6 Months
No Payments For 90 Days
Business Financing
Individual / Personal
Approval in Minutes
Call Us For Details On Each Option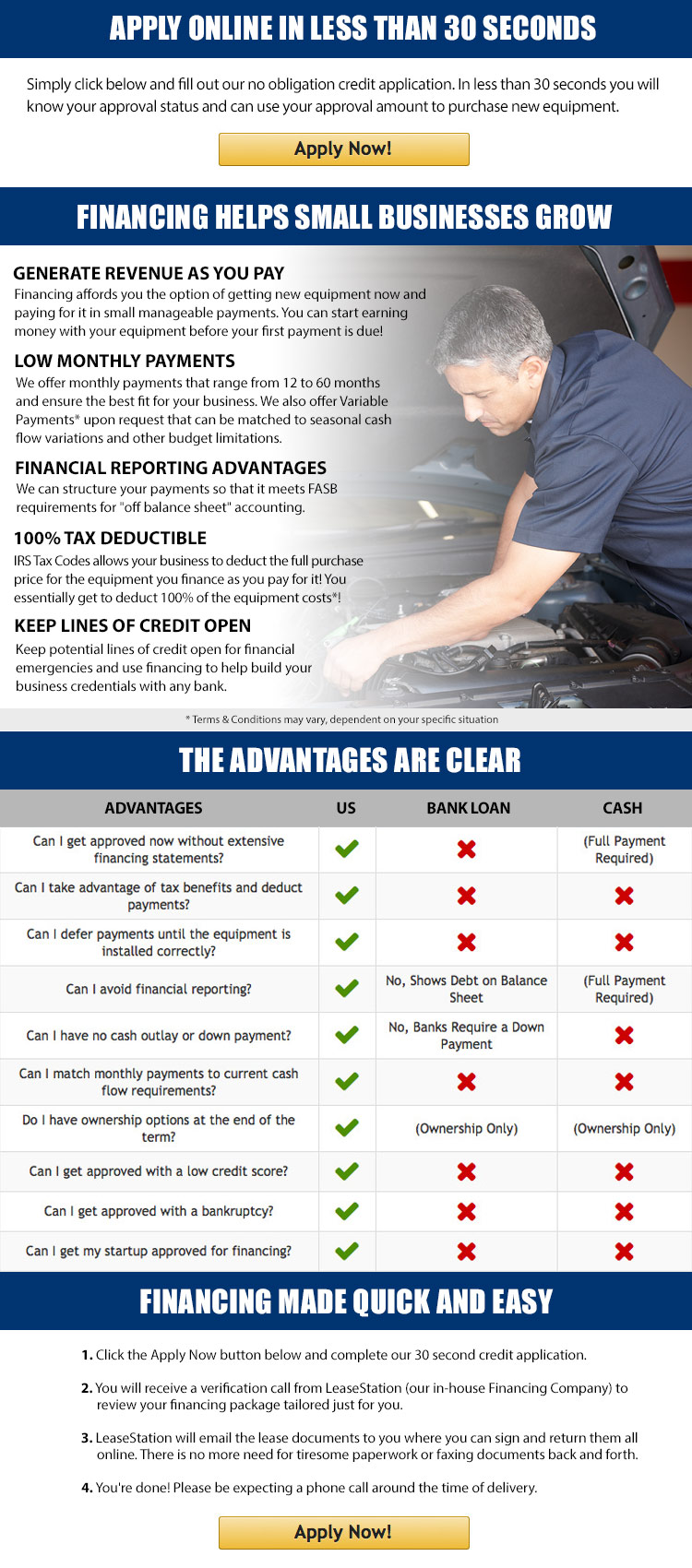 "The HD-7W lift was much easier to understand and operate than we expected, and all the manuals that came with it were also easy to understand. The ASE team was a pleasure to deal with, and we have already recommended them to friends and colleagues who are considering purchasing a garage lift."
- Jennifer Zambri
Dennville, NJ

The Model HD-7W four post lift is the wide version of the BendPak HD-7 series 4 post lifts. The HD-7P is the narrow model. If you don't have much floor space, and you don't have any wide automobiles, then the HD-7P can work for you. But the HD-7W offers a wider distance between the posts, allowing for wider vehicles to be placed on it. But the runways can also be moved closer together to allow for a narrow vehicle as well.
We arranged for this lift to be installed professionally for this customer. If you want to tackle installation yourself, you can, but we recommend professional installation for best results. We can handle all of the logistics, so you don't have to.
Jennifer Zambri