Financing Your Automotive Equipment Has Never Been Easier
Financing your auto shop equipment purchase has never been easier with our very brief and simple application. And most customers are approved very quickly. Our financing partners not only offer extremely competitive rates, but can also get lower credit score customers approved where others cannot. So whether you're just buying just a single car lift, or outfitting an entire 6 bay garage, we can set you up. Qualifying applicants can get programs with no payments for 90 days, or even 0% interest programs for up to 6 months as well.
We have several options for financing, including 0% interest options. Just click on the banner below to view more details about the popular 6 months, 0 % interest program through PayPal Credit -

For business customers, just check out these finer points of financing below, and then click on the link to fill out our brief application below.


Financing Options - (for Qualified Applicants) -
Bad Credit
No Credit
Bill Me Later
0 % Programs For Up To 6 Months
No Payments For 90 Days
Business Financing
Individual / Personal
Approval in Minutes
Call Us For Details On Each Option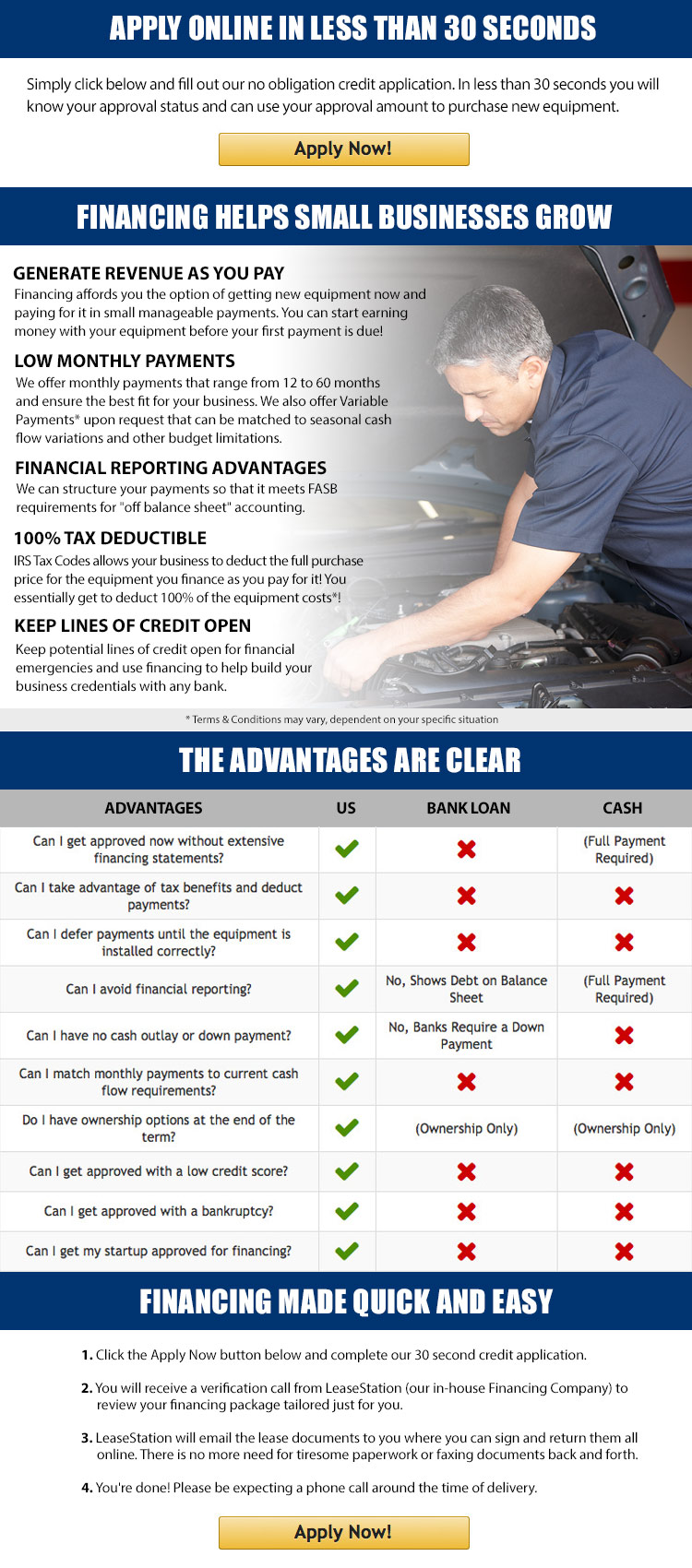 "Thanks Guys for taking my lift order. Here is a picture of the Bendpak lift installed. I liked my HD9 four post lift so much, I purchased an air compressor from you as well. Thanks again".

When you purchase one item from us, and you see how you are treated, you tend to be pleased so much that you'll come back. That's why we treat customers so good. We treat you good, so you'll treat us good. We're not looking for the quick score. We're in the business of creating long term relationships. Of course when you sell only quality auto shop equipment, it makes it much easier to please people. Nobody calls you to complain when they're happy with their purchase. It's a pretty sound strategy for success actually.
Jim LaRocca
Monroe Township, NJ